Rifugio degli Invincibili
Alpine refuge, Villar Pellice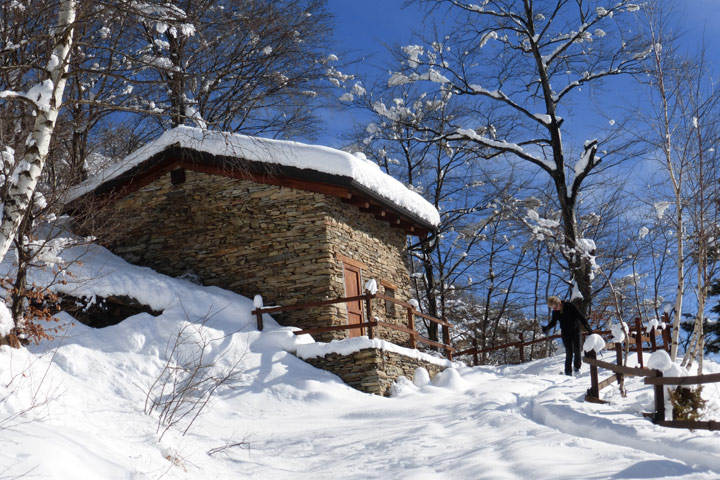 Obtained from a typical 1866 "fourest", it was restored using local materials and labour of the place, in the respect of the pre-existing and the local architectural traditions, our little refuge welcomes you with its always-sunny panoramic terrace, overlooking the Val Pellice, in front of Monviso.
Perfect starting point for tourists who want to practice mountain sports, both in winter and summer, and to visit the Valley of the Invincible, the refuge offers a mountain cuisine with natural and seasonal foods and "km 0".
Locality
Villar Pellice (TO), Geographic coordinates UTM: 32 T 0352556 - 4964642, 1356m.
How to reach us
Details on: http://www.rifugioinvincibili.it
Period and opening hours
Always open from mid-June to mid-September (one rest day during the week). During the rest of the year: open every weekend and holidays; New Year's Eve party.
Services offered and activities
climbing, alpine ski touring, snowshoe;
gastronomic weekend;
courses of mountaineering, alpine ski touring, climbing with Alpine Guide;
naturalistic walks with Nature Guide.

Reservation request or welcome

Reservation recommended
Contacts, details
Web: http://www.rifugioinvincibili.it
Phone: +39 340 5342622 - +39 339 6235078
Places

10 beds divided in two rooms

Pets allowed
---