Barbara Lowrie Hut
Alpine refuge, Bobbio Pellice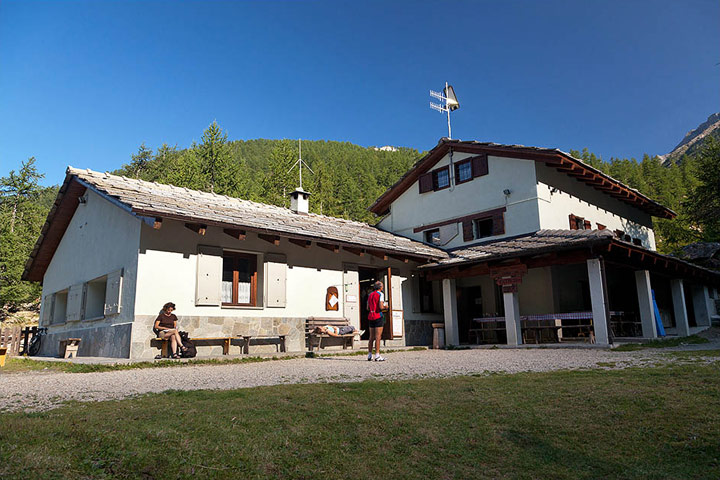 It is located at the head of the Comba dei Carbonieri, confluent of Val Pellice. The Comba, a deep and narrow valley, accompanies the tourist through the woods of chestnut, beech, the colours of service trees and laburnum up to a plateau where, among meadows and rhododendrons, we find the hut. It was born as a private hunting lodge and in 1931 was donated to the CAI UGET VALPELLICE Section by Barbara and Walter Lowrie.
Accessible by car, is the ideal destination for families as well as a starting point for more or less challenging trips. It is a must for fearless cyclists, today is a famous place also for boulder too.
Locality
Bobbio Pellice, geographic coordinates GPS 44° 44' 58.86" N / 7° 04' 50.51" E, 1753 m.
How to reach us
After the town of Villar Pellice, cross (on the left) the bridge on the Pellice river following the designation Rifugio Barbara continue along the road that runs through the whole Carbonieri Valley, until you reach the large parking area near the refuge (9 km).
Seasonal opening period
From May 1st to October 31st
Services offered
naturalistic accompaniments
local products "km 0"

Contacts, details
Phone: +39 0121 930077 - +39 333 3165464
Places

24 beds divided in rooms of 2, 6 and 12 persons

Internet connection avaiable

present

Accessible for impaired people

present

Accessible by car

present

Pets allowed
---